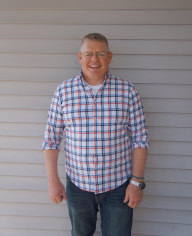 A Navy Fire Controllman, First Class Petty Officer (E-6) with over 20 years of Navy experience where he worked as an electronic/computer technician performing multi-faceted duties including but not limited to technical, operations, leadership, administration, quality control, supply chain management, mentorship, and security on Tomahawk and Harpoon missile systems.  While serving as a Navy Fire Controllman he qualified as a Combat Systems Officer of the Watch where he was tasked with coordinating maintenance, tag outs and casualty control operations while ensuring safety and quality control.  As Combat System Officer he managed 60Hz and 400Hz power systems, and the technicians responsible for the safe operation of the equipment while manning Combat Systems Officer of the Watch while coordinating interconnections between shipboard production facilities and end users through switchboards ensuring frequency and power levels matched. He also managed casualty conditions and monitored current usage during single generator operations.  Additionally, he also spent three years as a Navy Instructor at the entry level technical school for electronic technicians performing curriculum development and instruction duties.
Christopher heard about this Power4Vets program from several sources such as the Transition GPS, as well as thru a Fleet Family Support Center (FFSC) representative, and also a retired service member that he knows. His journey with the Power4Vets program started back in January 2015 and he studied the material and completed the course diligently while on Active Duty.  He never gave up and he followed the training plan and guidance from his career coach and was selected as a Distribution System Operator for Union Power Cooperative out of Monroe, North Carolina and is still working towards obtaining his NERC Reliability Certification.
Congratulations, Christopher Downing for believing in the Power4Vets program and we congratulate you on your accomplishment and we are Truly Proud of your SUCCESS!!
 Words from Christopher:
I am thrilled to of have had the opportunity to be enrolled into the Power4Vets program and to utilize the power simulator to help me build a solid foundation in the electrical industry to become a System Operator. My position at UPC is in distribution, and the SCADA system which we utilize at UPC is very similar to the simulator utilized in the Power4Vets training program. I walked into my new position with hands-on knowledge that has given me a head start in learning the system and it also has given me the fundamental building blocks to understand the power system and how transmission ties into the distribution side of the house. I am truly satisfied in my decision to pursue the Power4Vets program which has catapulted me into a whole new career in the power industry. I appreciate the help, guidance and mentorship offered by David Miranda and the team at IncSys. I would highly recommend this program to any veteran transitioning out the military – you would not be disappointed in that choice if you made it.  The Power4Vets program placed me in the position to accept a fantastic job–my dream job–at Union Power Cooperative. Thank you for pointing me toward Touchstone Energy Cooperatives and assisting me to get this new career job.

All of the transition assistance provided by the IncSys team was very helpful in my every challenging transition out of the military and all of the help given was truly invaluable. I appreciate all the time we shared on the phone and the interaction we had during this job search and it is truly a great place to work.  There is much more opportunity for me to grow in this industry, as well as with UPC. I am really excited for the future and I thank the entire IncSys team and the Power4Vets program or paving the way for my future, as well as the future for my entire family.