Yinjie Luo Story:
An Army National Guard Fire Support Specialist (13-F MOS), he was primarily responsible for the inte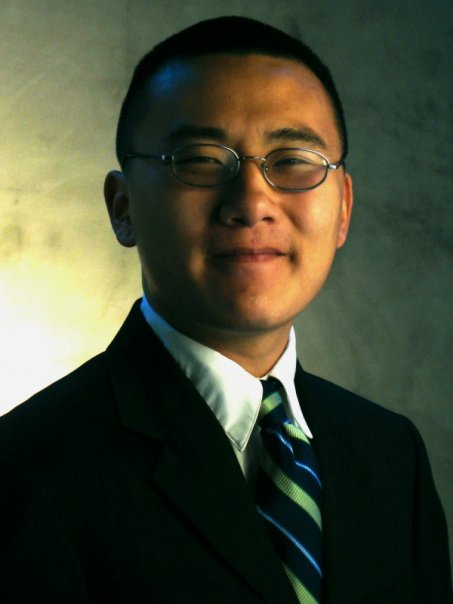 lligence activities of the Army's field artillery team where he set up and operated communication systems, encode and decode messages, assist in the preparation of fire support plans, coordinates and targets, while operating laser range finders and target devices to determine target location using computers or manual calculations.  While in the Army he attended the University of California, Riverside and received his Bachelor's Degree in Anthropology and Economics while participating in ROTC.  Once he completed his obligated service to the Army (Honorably) he decided to find a job in the oil and energy industry since it was booming at that time.  In the oil and energy industry he started working as a mud logger; then moved into the position as a Drill Log Analyst; then he worked as a Measurement While Drilling (MWD) Field Engineer out of Houston, Texas.  In this position he was responsible to set up and deploy down-hole and surface MWD/LWD equipment on well site; monitored surface and subsurface equipment while working with directional driller to ensure operating parameters are within specification; and he took azimuth and inclination surveys and sent data in LAS files to all involved parties. As the oil and energy industry started to dry up, he did some research on the internet and found out about the Powe4Vets program thru Reddit and he gave us a call to talk about the program.
His journey with the Power4Vets program started in April 2015 where he enrolled into the program and he took on the training program and the advice of his placement advisors seriously, and he was selected as a System Operator with WETT in Austin, Texas and he has also passed his NERC Reliability Coordinator Certification.
"Words from Yinjie Luo"
"Power4Vets prepared me to obtain my first job as a System Operator when I had no experience in the electrical utility industry. The resume writing assistance helped me land an interview, and the interview coaching helped me land an offer. Power4Vets helped me transition from the oilfield to the power industry quickly after the oil bust".