Matthew Braucher Story:
A Navy Nuclear trained Machinist Mate, Second Class Petty Officer (E-5) with over 6 years of experience in Navy Nuclear propulsion plant operations.  He was a qualified nuclear propulsion plant operator aboard the aircraft carrier, USS George Washington (CVN-73).  He qualified in eight different mechani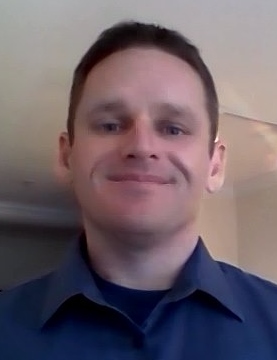 cal watch standing stations in the Reactor Auxiliaries room.  As a qualified Chief Reactor Watch stander, he was the Senior Rate mechanic in the reactor auxiliary room where he supervised and directed five mechanic watch standers in their day to day operations during plant drills, plant startups, and plant shut downs.  After his military career, he was employed with PG&E in Avila Beach, California as a Mechanic on their containment crew for their refueling outage team. After working with them for a short period of time he became unemployed.  His journey with Power4Vets program first started when he was browsing across the internet looking for NERC Training information.  He enrolled into the program in January 2015 and completed the online Power Systems Operations Course by March 2015, and then started working on his NERC Certification training and passed his NERC Reliability Certification test in May 2015.  His journey into the job searching process started immediately upon passing his NERC Reliability Coordinator test, and he now works for NRG Energy as an Hourly Trader/System Operator. We want to congratulate Matthew for believing in the program and remaining dedicated to his studies and the process. We wish him the best of luck in his new career job in the utility industry.
"Words from Matthew Braucher"
"The Power4Vets program is a great program that provides you with all the resources necessary to learn about operating the power grid system as well as prepare you for the NERC Reliability Coordinator exam. The training they provided was excellent. The lectures and the PowerSimulator were great tools to help me understand how the electrical grid works and to prepare me for the NERC exam. The support staff is also very friendly and helpful. David Miranda is a professional HR Specialist who would do everything he could to help me understand the material and help me land a good job. With the help of this program I was able to get a great job. I am very grateful to the Power4Vets program for their help and support during my transition."