Challenge
How can trainers with limited budgets and resources bring the newest and most pertinent training content and technology to their operators on a consistent basis, and also keep everyone current with NERC CE compliance?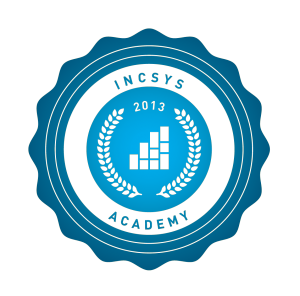 Solution
For 25 years IncSys have been experts in using simulation to solve the industry's toughest challenges. A dynamic and flexible OTS, PowerSimulator™ continues to be the industry's choice for generic and custom simulation. PowerSimulator is used worldwide for restoration planning and drills, NERC CE, emergency operations training and more.
In order to make this powerful technology even more accessible to a wide variety of trainers and operators, we launched the IncSys Academy. This new online learning environment gives any organization instant plug-n-play access to the best in simulation-based training which makes for a simple and easy-to-use solution to the most challenging training needs.
Course Categories
NERC CE COURSES
Operators have instant access to fresh new training courses created to help them meet their NERC continuing education requirements while being relevant and applicable to real world job related tasks. Engaging online video content is combined with challenging simulation exercises which can be run on one of a number of typical generic power system models.
learn more >
NEW HIRE TRAINING
Getting new hires up to speed quickly has never been more important or easier. The unique delivery system used in IncSys Academy courses has been proven to make a difference. New hires get the essentials in power system fundamentals and operations delivered in conjunction with realistic simulation experiences which are directly applicable to their new jobs on the desk.
learn more >
POWER4VETS TRAINING PROGRAM
For several years IncSys has effectively trained military veterans in power system operations, preparing them for new careers in energy management. Through the IncSys Academy veterans are prepared to pass the NERC certification exam and trained with simulation, giving them real and relevant experience. This makes them valuable to utilities bringing on new operators.
learn more >
Our Methodology:  Unwavering in our commitment to the unique outcomes delivered by simulation training, all IncSys Academy programs and courses are founded upon simulation. An operator's knowledge and competence is noticeably amplified when they are forced to apply their understanding and skills in a controlled, yet realistic simulation environment.
In the IncSys Academy students will find PowerSimulator scenarios which run on multiple generic power system models. Learning objectives map directly to required operator tasks defined by NERC standards, so whether you are a seasoned operator, apprentice, or new hire, courses deliver knowledge and experience that is directly transferable to the operations desk.
The IncSys Academy is the first fully simulator-based online training environment, which gives it the inherent power and flexibility to deliver on both sides of the training gap — COMPLIANCE + PERFORMANCE. Maintaining NERC CE hours is critical but it is not enough. Instead of simply re-taking the same courses again and again, operators need:
Fresh content
Relevant to the operator's job tasks
Engaging in the content, delivery and interaction
Challenging in its application to real-world situations
FOR MORE INFORMATION
CALL: 425.732.2377 x106
EMAIL: sales@incsys.com
CALL US FOR PRICING & INFO
CALL: 425.732.2377 x 107
Email: david.miranda@incsys.com