David Lattibeaudiere Story:
A Navy Nuclear trained Electricians Mate, Second Class Petty Officer (E-5), with over 6 years of experience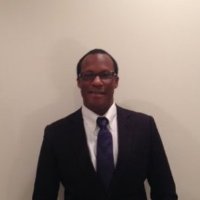 in the areas of nuclear aircraft carrier electrical distribution and casualty control operations.  He is a qualified Reactor Electrician, Switchgear Operator, and Load Dispatcher.  He was stationed aboard the USS George Washington (CVN-73), home ported out of Yokosuka, Japan, where he performed preventative and corrective maintenance on ships electrical distribution equipment which includes switchboards, operator panels and generators. He also performed the watch standing duties he was qualified for, but the most rewarding position he held was that of a Load Dispatcher.   His journey with Power4Vets first started when he was introduced to the program thru a fellow co-worker and he enrolled into the program in January 2014.  David was stationed in Japan at that time and remained deployed until the end of 2014 while enrolled in the program.  He persevered through the training process and he completed the training passed his NERC Reliability Certification and IncSys helped facilitate him landing a job as an Associate Transmission System Operator with First Energy in April 2015.  David's persistence, hard work and efforts, along with his dedication truly prepared him for his future career job in the industry.  Congratulations David!
 "Words from David Lattibeaudiere"
The Power4Vets program has been such a blessing for me. This program enabled me to continue and expand upon the electrical distribution system training I received while in the military.  The curriculum is challenging and thorough.  What I learned here will allow me to more quickly become a competent system operator. The simulation software really aided me in retaining what I have studied. Whenever I had a question about the simulation software or career advice, the Power4Vets crew was always willing to help. I am thankful to Dr. Robin Podmore, Mr. Miranda and the rest of the staff for the opportunity to learn about the civilian bulk electric system.